AUD/NZD bulls have moved in on the back of strong employment data.
The cross is vulnerable to a correction prior to the next surge to the upside.
AUD/NZD has rallied following the Aussie jobs market data beat that has surprised across a spectrum of measures. This is fueling a bid in AUD and leaves AUD/NZD vulnerable to a move high following the correction that is unfolding of the bullish rally.
The following illustrates the prospects of a move beyond the recent highs from an hourly and 15-minute time frame perspective: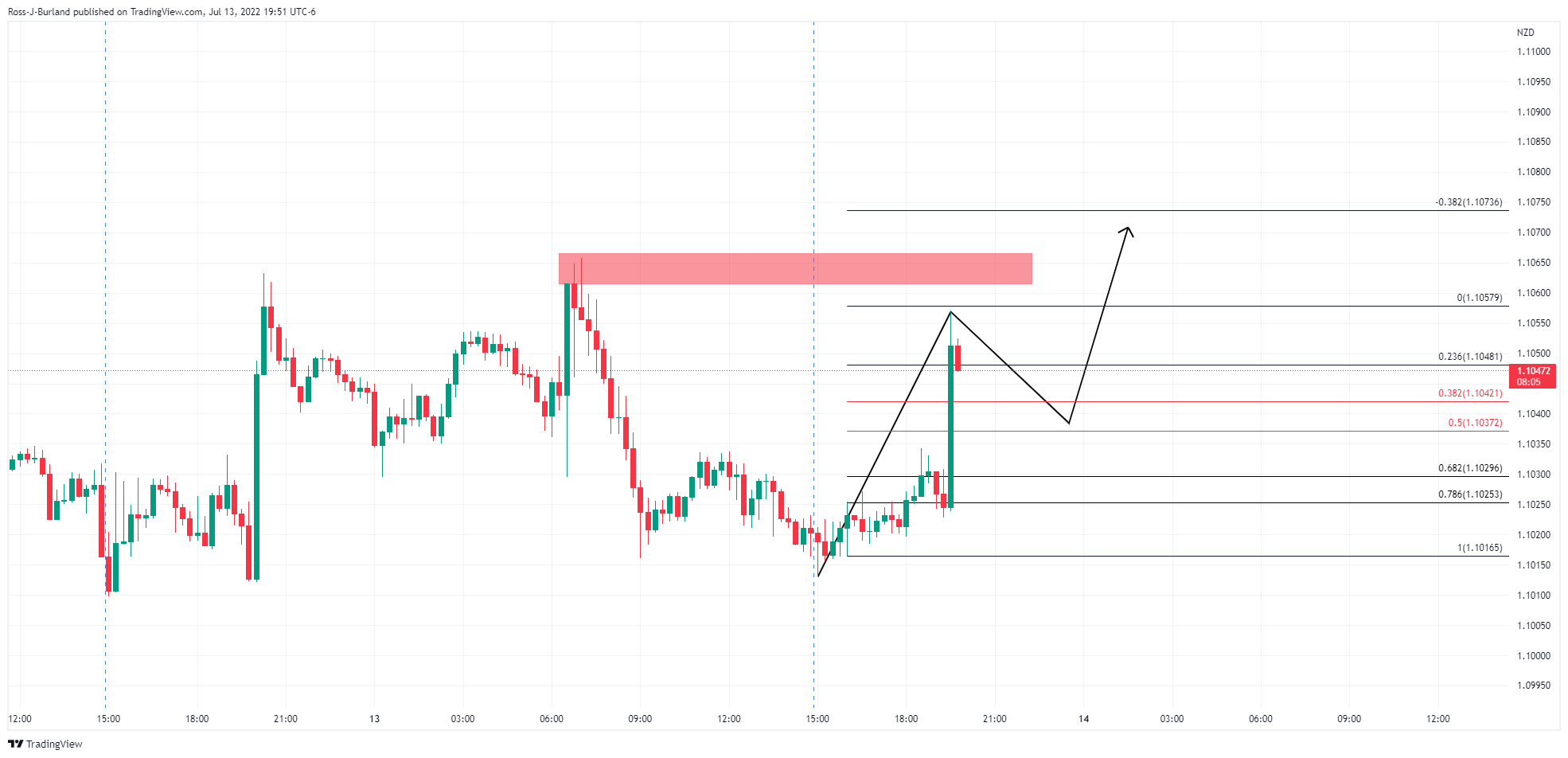 The rally has been sharp following the data but a correction is underway at the time of writing. The bulls will potentially be looking for a discount prior to committing further. A move beyond 1.1065 could spark a flurry of bids from both exits of shorts and new longs entering the market in support of the pair.
.